Details :
Bonded Warehouse
When one of the customs formalities is not complete or the cargo has already arrived at the port but do not want customs clearance, the cargo can be saved in the warehouse. When the customs formalities are complete, the cargo can go through ex-warehouse formality.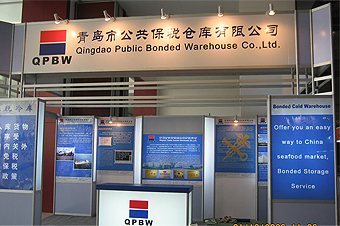 Foreign merchants deposit
外Foreign merchants deposit is one of the bonded warehouse businesses, which assured the ownership of the goods. Saving money, enlarging the trade volume and convenient for re-exporting are the advantages of foreign merchants deposit which is the reason for foreign merchants to choose it.
At present, we have many foreign merchants coming from different part of the world doing foreign merchants deposit with us. Excellent logistics service, first class warehouse capacity and strict customer security system helped Qingdao Public Bonded Warehouse Co., LTD won good reputation widely from foreign merchants.
Bonded Warehouse Facility
(1)Warehouse area and capacity: the freezing warehouse covers an area of 11000 square meters and its capacity is 40000 tons. The room temperature warehouse covers an area of 4000 square meters and its capacity is 26000 tons.
(2)Cargo transportation: 8 forklifts and 8 pressing power car.
(3)Movable platform: 8 sets of American automatic-adjusting-height air pressure type movable platforms
(4)Freezing warehouse cryogenic temperature: -18℃~-30℃, the warehouse temperature can be adjusted according to the goods.